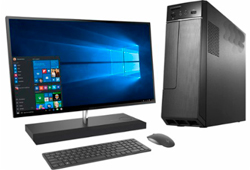 IT support for home users Home IT Support
Every day, our IT experts fix computer problems in homes throughout Macclesfield, Cheshire and the surrounding areas. Whether you want urgent help to get your computer working again or advice on a new purchase, Graphicart WPD Ltd is here to help and support you.
Advice on new purchases
Setting up new computers, laptops and Ipads.
Setting up broadband, wired or wifi.
Networking multiple devices (eg. computer and printer)
Home computer health checks and upgrades.
Antivirus systems.
Data Backup systems.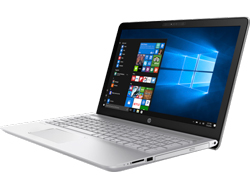 Desktop – Laptops – IPad
At home, Graphicart offers you the total peace of mind that you're getting the very best from your new laptop, desktop, Ipad from day one.
With our laptop set-up service, we will come to your home at a convenient and pre-arranged time. We'll get your Laptop, Desktop or Ipad up and running.

Checking all box contents
Battery installation
Starting up the laptop and setting up the Windows Operating System
Installing any drivers and software needed to make your laptop work
Setting up any industry-recognised Internet account & configure your email
Connection to any existing wireless network
All the help you need to familiarise yourself with your new laptop
Home network, Wired or WIFI
The freedom of wireless allows computers in your home to connect to the Internet and to each other. You can roam around the house (and garden!), move computers about, even redecorate, and always stay connected.
To get the best out of your wireless router and get it up and running fast, you need the Graphicart wireless router setup service. Router installation includes:
Set-up and configuration of the router/device, either wired or wireless depending on customer's wishes and equipment capability, for Internet connection:
Enable any required security access control
Demonstration of Internet connectivity
Familiarisation of router connectivity process
When we visit.
These days there are plenty of household devices which can be connected wirelessly- for example additional computers, games consoles and digital TV boxes. Our engineer can set these up for you as well – just make sure you ask about these when you contact us.
Virus and Trojan removal.
At Graphicart we can deal with virus, Trojan and spyware removal. Nowadays viruses are much more advanced, making them difficult to detect by even the best antivirus programs like Symantec Norton, McAfee, AVG and Trend.
Our technical experts can connect to your computer remotely and give you the virus removal help you need.
We recommend all machines carry an up-to-date anti-virus software. It's a bit like car insurance "No one wants to keep paying for something that doesn't seem to do anything" but when things "crash" you're glad you've got it……!"
Strange Messages from Windows
Antivirus Software is disabled or inactive
Very slow computer when performing common tasks
Redirection to fake websites when working
Random reboots while working on your PC
Very slow Internet access while browsing
Pop up windows telling you to pay money to fix your PC
Pop up windows trying to sell you software or services
Degrading performance as time goes on
Documents and pictures are missing
Unable to access various websites
Recovering the files that matter.
Lost an important document because of a computer crash? Accidentally deleted your holiday snaps? Don't despair.
Graphicart provide a full range of IT services in Macclesfield, Cheshire and the surrounding areas, including data recovery. Whether your files were accidentally or intentionally deleted, or lost as the result of a hardware malfunction, there's a very good chance we can recover your important data.